Page 123 - July2022_MS_Iowa
P. 123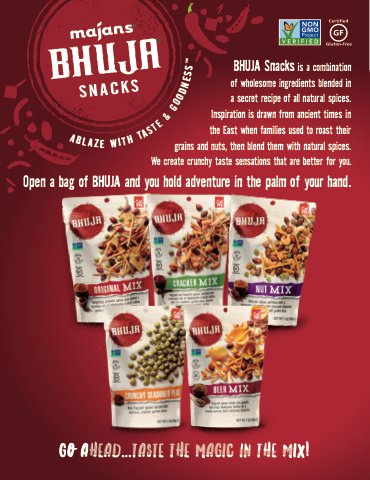 ®
®
BHUJA Snacks is a combination of wholesome ingredients blended in a secret recipe of all natural spices.
Inspiration is drawn from ancient times in the East when families used to roast their grains and nuts, then blend them with natural spices. We create crunchy taste sensations that are better for you.
Open a bag of BHUJA and you hold adventure in the palm of your hand.
TM
S
S
E
N
D
O
O
G
&
E
T
S
A
T
H
T
I
W
A
B
L
A
Z
E
GO AHEAD...TASTE THE MAGIC IN THE MIX!